1916 Memorial Garden
Since the start of the school year our school has been working on a garden to celebrate the Easter 1916 rising.
Ms Fenlon planned a lot of the garden and spent a lot of time working on it. On Friday the 11th of March we opened our garden. Our parents and guests came to our school to open our garden. Anne Rabbitte, Ciaran Cannon and Sean Canney attended our opening.
UTV Ireland's news reporter came to our school with Anne Rabbitte to take a few clips. Our garden has seven standing stones- each one of them represents a signatory that signed the proclamation. It's decorated with beautiful flowers and small shrubs. In the middle is a plaque that's say 'cherishing all the children of the nation equally'.
We played three tunes on the tin whistle. We played Amhrain Na bhFiain, Inis Oirr and Galway Bay. David Ceannt opened our garden by cutting the ribbon. When he cut the ribbon we read our school proclamation. Finally we sang Amhrain na bhFian and hoisted our national flag. It was a day to remember.
By Chloe 6th class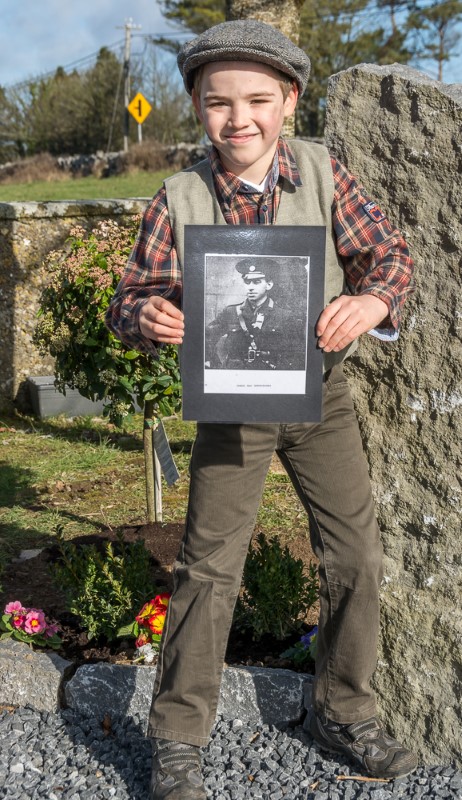 https://kiltiernanschool.ie/wp-content/uploads/untitled-222-Custom.jpg
800
462
5ch00lAdm1n
https://kiltiernanschool.ie/wp-content/uploads/Homelogo.jpg
5ch00lAdm1n
2016-03-20 17:25:52
2016-03-20 17:25:52
1916 Memorial Garden by Chloe