Assessment Profile 2018
In our school mission statement, we acknowledge that we aim to provide a happy, secure, appealing and effective learning environment in which each child will become numerate, literate, curious and caring. All staff, parents and students in Kiltiernan National School are proud of our high standards of academic achievement.
We use the Drumcondra English, Mathematica and Spelling Tests every year, from First Class to Sixth Class, as an assessment guide, so that our high standards of teaching and learning are maintained.
By analysing our school test results and comparing them to national norms, we can see where we are doing well and see where we could work on where necessary.
Kiltiernan 2018 Drumcondra English Assessment
0% of students below 79
2% of students in the 80-89 category compared to 16% national norm
24% in 90-109 category compared to 50% of the national norm
50% of our students are on 110-129 category compared to 23% of national norm
KNS has 14% more students in the 130 and over category than the national norm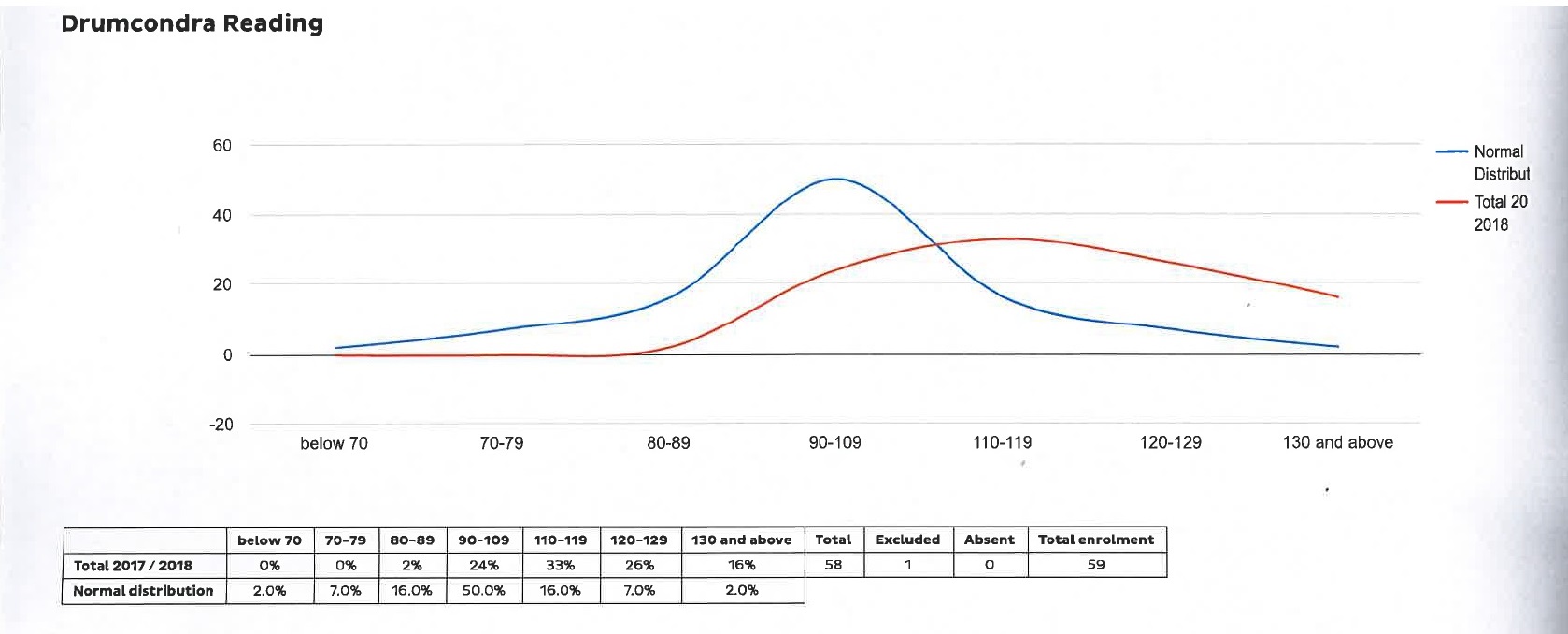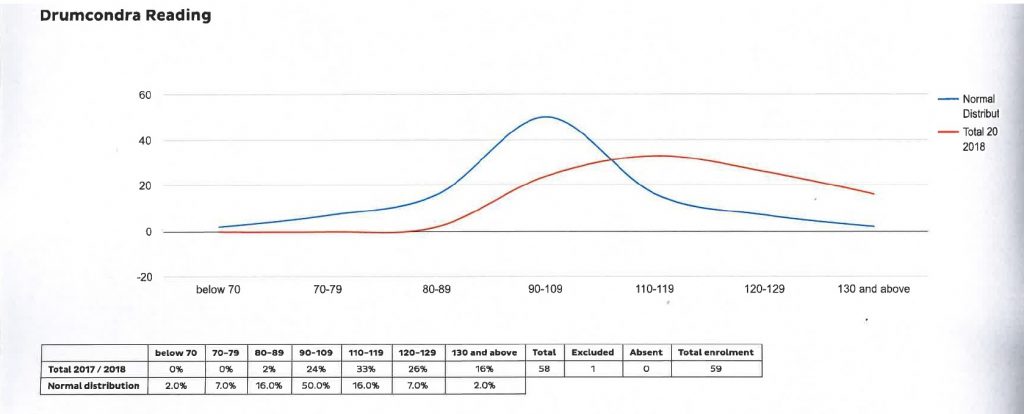 Kiltiernan 2018 Drumcondra Mathematics Assessment
0% of students below 79
2% of students in the 80-89 category compared to 25% national norm
21% in 90-109 category compared to 50% of the national norm
49% of our students are on 110-129 category compared to 23% of national norm
KNS has 26% more students in the 130 and over category than the national norm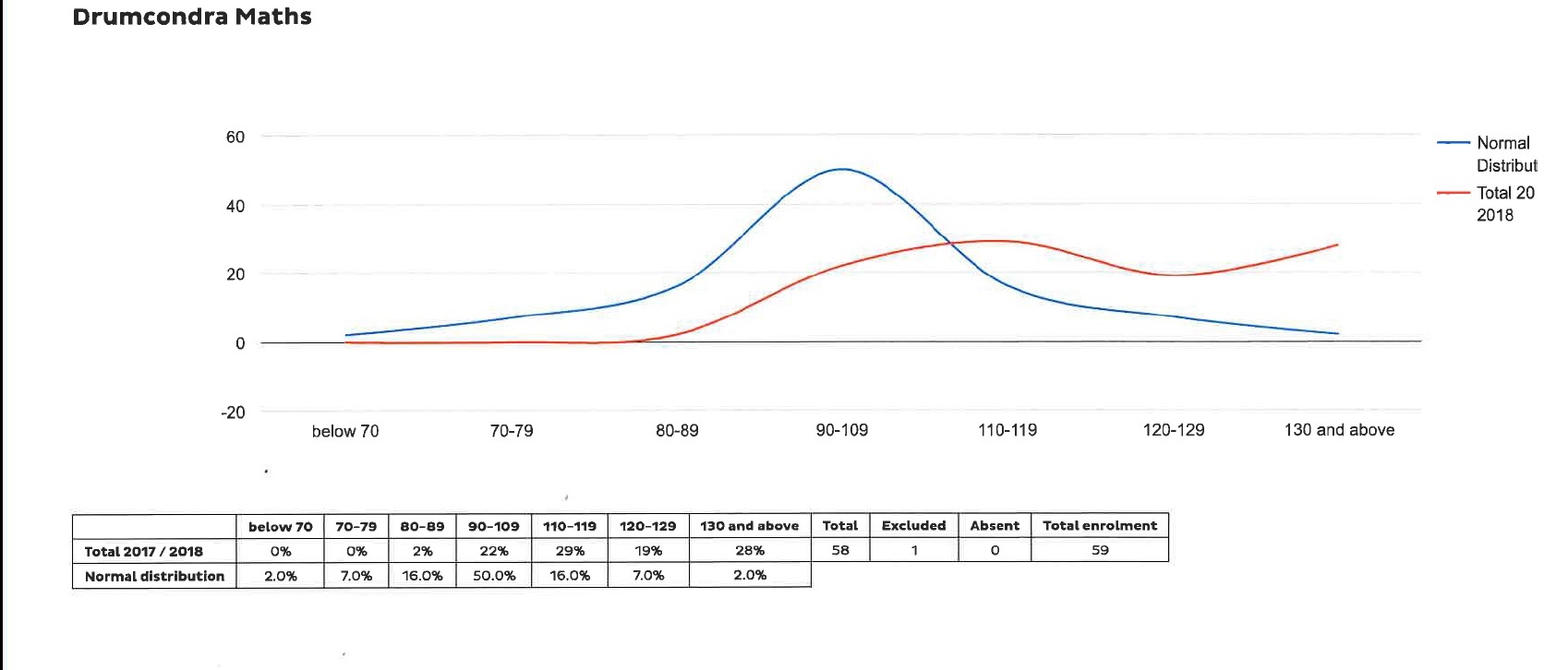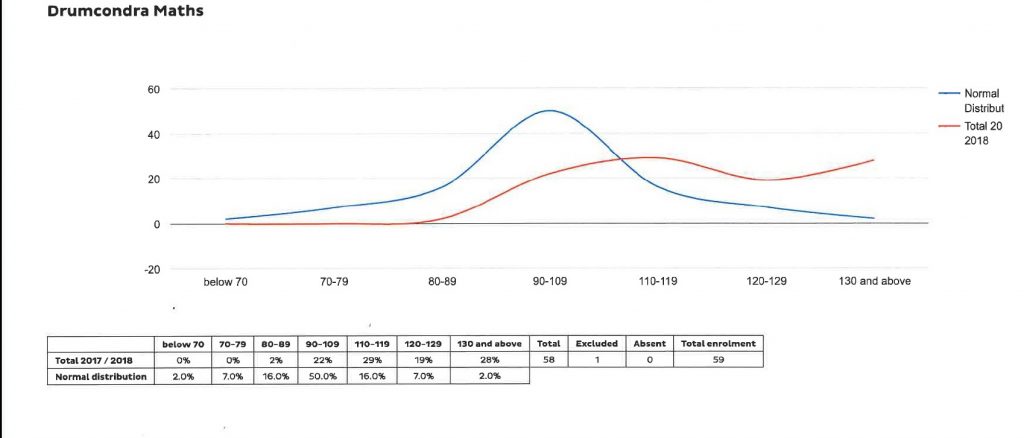 Kiltiernan 2018 Drumcondra Spelling Assessment
4% of students below the 80-89 category compared to 25% national norm
46% in 90-109 category, lower than the national norm of 50%
43% of our students are on 110-129 category compared to 23% of national norm
KNS has 5% more students in the 130 and over category than the national norm