Credit Union Quiz
Every year we put our knowledge to the test and participate in the Credit Union quiz. First we have a preliminary quiz to decide the teams. On my team were Ava, Aly and Stephen. To prepare for the quizzes we practised with two superb Mums; Michelle and Bridget. The first quiz we attended was the Kilchreest NS table quiz which took place in the Meadow Court Hotel. We did well and finished third.
We kept on practising and we prepared for the Credit Union quiz held in Sullivan's Hotel. We concentrated and by half way two Kiltiernan teams were joint first. In the second half the questions got harder. In the end we won by four points! We were all very excited for the next round which was held on March 3rd in the Galway Bay Hotel.
In the space of time between the 2 quizzes we practised and practised and we nearly knew every question in the book! Finally the day came. I had butterflies in my tummy. This time round the questions were a lot more difficult and tricky. At the end of the round the quizmaster said there would be a tiebreaker for second and the teams were: "Kiltiernan NS and Gaelscoil Tuam". We started getting slightly nervous and tense. If the other questions were hard, the tiebreaker questions were really hard.
In the tiebreaker we got two questions right out of four. The other school got one. We were delighted when we finished second because first and second progresses to the national quiz finals held in the RDS in Dublin on April 2nd. We still are revising questions and finding more to challenge us. All of us are very proud of our achievement. We would also like to thank Michelle and Bridget for all their help in finding questions and giving us sheets to learn. Thank You!
By David
5th Class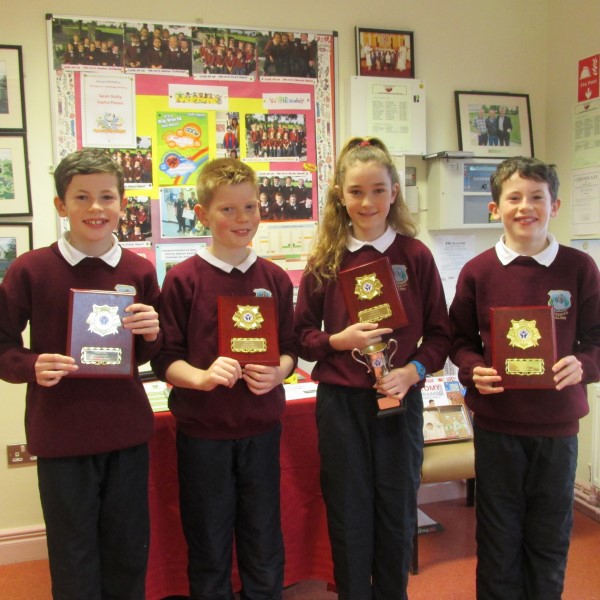 https://kiltiernanschool.ie/wp-content/uploads/IMG_2420-Custom-1.jpg
600
600
emerb
https://kiltiernanschool.ie/wp-content/uploads/Homelogo.jpg
emerb
2017-04-14 17:55:33
2017-04-14 18:01:33
Credit Union Quiz