On Friday, 22/6/2018 sports day and ice-cream day was held in Kiltiernan N.S. We were instructed to bring in a sack, spoon and potato, tights and hurls if you wanted to participate in púc fáda. All children from Sunflower Montessori to 6th class pupils in Kiltiernan participated in a eventful sports day.
We started off the day with a eager 60m sprints from the junior infants to sixth class. As soon as Ms.Leech blew the whistle we saw the hopeful looks on all girls and boys faces as they sprinted for the finish line! After that we had some fun races including sackrace , egg and spoon race (but yet we used potatoes) , three legged races, wheel barrow races and also piggy back races.
After a few races we had a little break and we were told that you could get our two euro for the fundraiser for down syndrome Ireland, so when we got our two euro we all went to get ice-cream in the hall . It was a really nice award from all those races we ran and we raised one hundred and 85 euro for Down Syndrome Ireland!
Without delay the break flew by and we were back in action. Tug of war took place then and lots of students took part. We started with the lower classes and reached are way up to the older classes as the rivalry grew. Shortly afterwards we stared up relay races. All ages could take part. We had an over dose of fun. Suddenly it was 2:00pm and children started to go home early. There was only an hour left of school and 10 pupils left. We began a round of Púc Fada. After Púc Fada we played hurling and lots of soccer.
Unfortunately Sports day had to come to an end and we went home wondering would are school tour be as exciting as today sports day!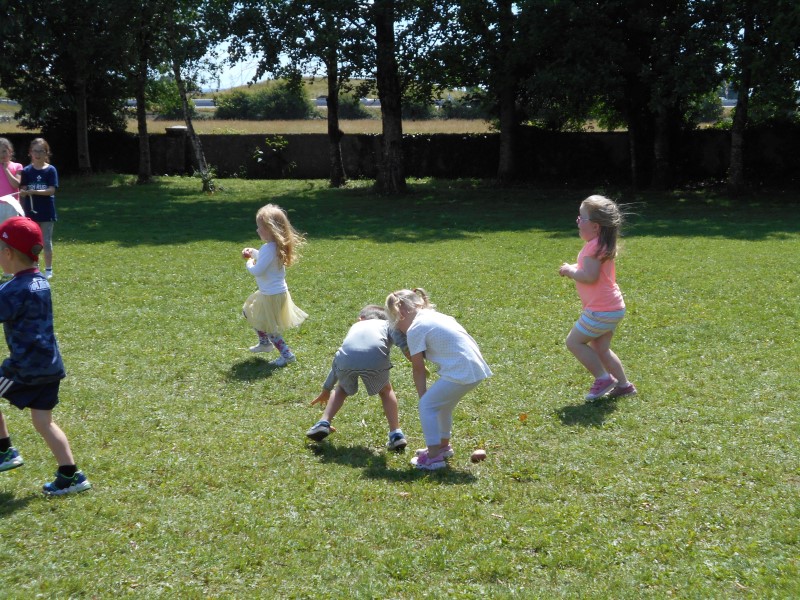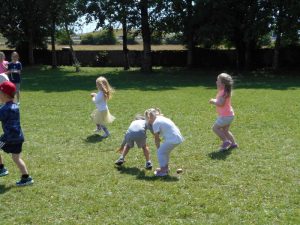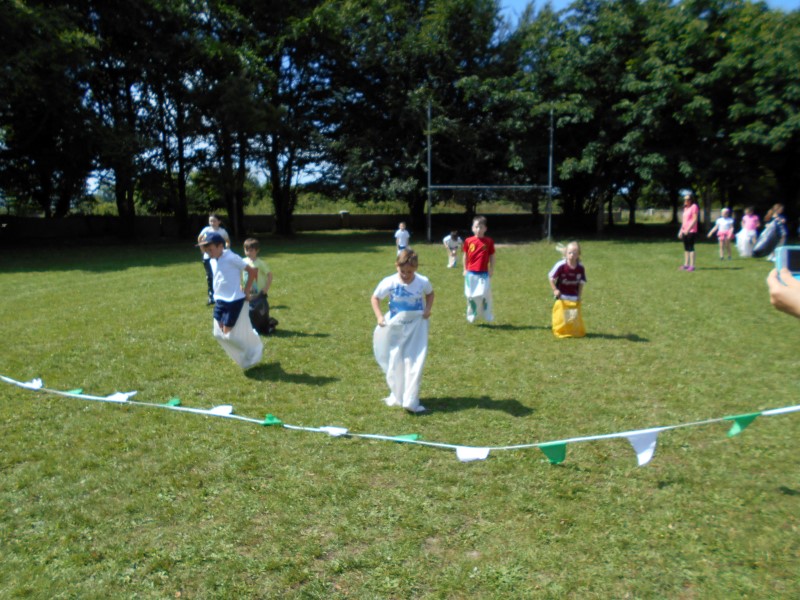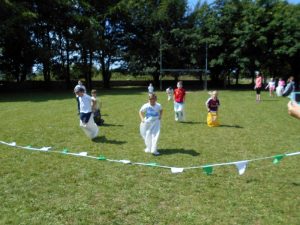 https://kiltiernanschool.ie/wp-content/uploads/DSCN9475-Custom.jpg
600
800
emerb
https://kiltiernanschool.ie/wp-content/uploads/Homelogo.jpg
emerb
2018-08-12 17:52:55
2018-08-12 17:52:55
Sports day and ice Cream day 2018